We are a diverse group of individuals sharing a common passion - Jesus! To know Him, to learn from Him and be more like Him. Whether you share our passion already or you have questions and want to know more, whoever you are and whatever your background you will be welcome here at City Church Llangollen.
fri

DAYS

1:15Pm
(every 2 weeks)
​
​

REVIVAL ACADEMY:
FEBRUARY 2019- DECEMBER 2019
SATURDAYS 10AM TILL 4PM
MONTHLY
some of our favoUrite worship songs. .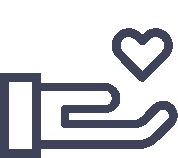 We believe that we should be a blessing to our community. Every year we hold a 'Party In The Park' Event where we provide fun, food, music, competitons and prizes all for free. We operate a foodbank every Monday and Friday and our intention is to increasse our giving and blessing the community. Please will you consider helping us to acheive this?